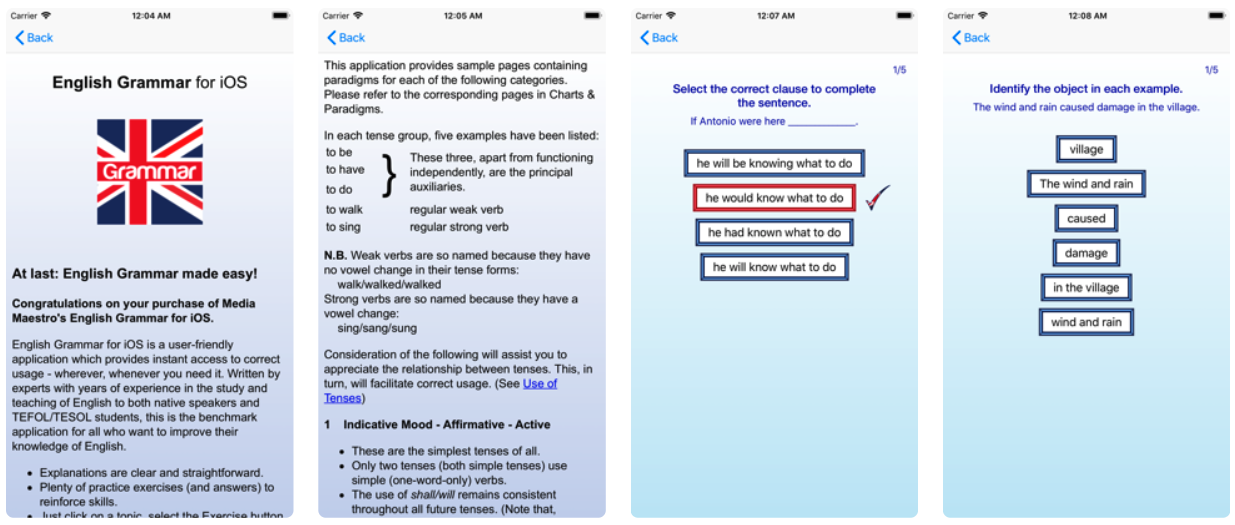 The must-have app for both native speakers and Second/Foreign Language learners.
English Grammar is the ideal tool for all who want to improve their knowledge of the way our language works.
Forget the fuddy-duddy tomes of old; choose English Grammar as your handy companion resource.
Outstanding Features:
User-friendly approach
Simple navigation
Clear explanations
Huge practice quiz with answers
Apple, the Apple logo, iPhone, and iPod touch are trademarks of Apple Inc., registered in the U.S. and other countries. App Store is a service mark of Apple Inc.